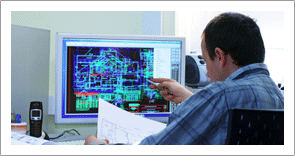 Value engineering is a systematic method to improve the "value" of goods or products and services by using an examination of function. Value, as defined, is the ratio of function to cost. Value can therefore be increased by either improving the function or reducing the cost. It is a primary tenet of value engineering that basic functions be preserved and not be reduced as a consequence of pursuing value improvements.

Value engineering uses rational logic (a unique "how" – "why" questioning technique) and the analysis of function to identify relationships that increase value. It is considered a quantitative method similar to the scientific method, which focuses on hypothesis-conclusion approaches to test relationships, and operations research, which uses model building to identify predictive relationships.

Value engineering can take on different meanings, and often has a negative connotation within the construction industry. At SDM Construction we strive to make changes that reduce costs while keeping the design intent of the building intact. Our primary role in the planning and design phase is to get involved early in order to identify the most cost-effective means of accomplishing the client's objectives. Our extensive experience with a wide variety of building types and materials enables us to bring forth new and innovative ideas that have a direct impact on the performance and cost of the building.